AWARD WINNING DESIGNS
Explore the slovenian award-winning designs by Maja Ferme. More than 25 years of excellence and attention to detail.
EXPLORE OUR
BEST GIFT IDEAS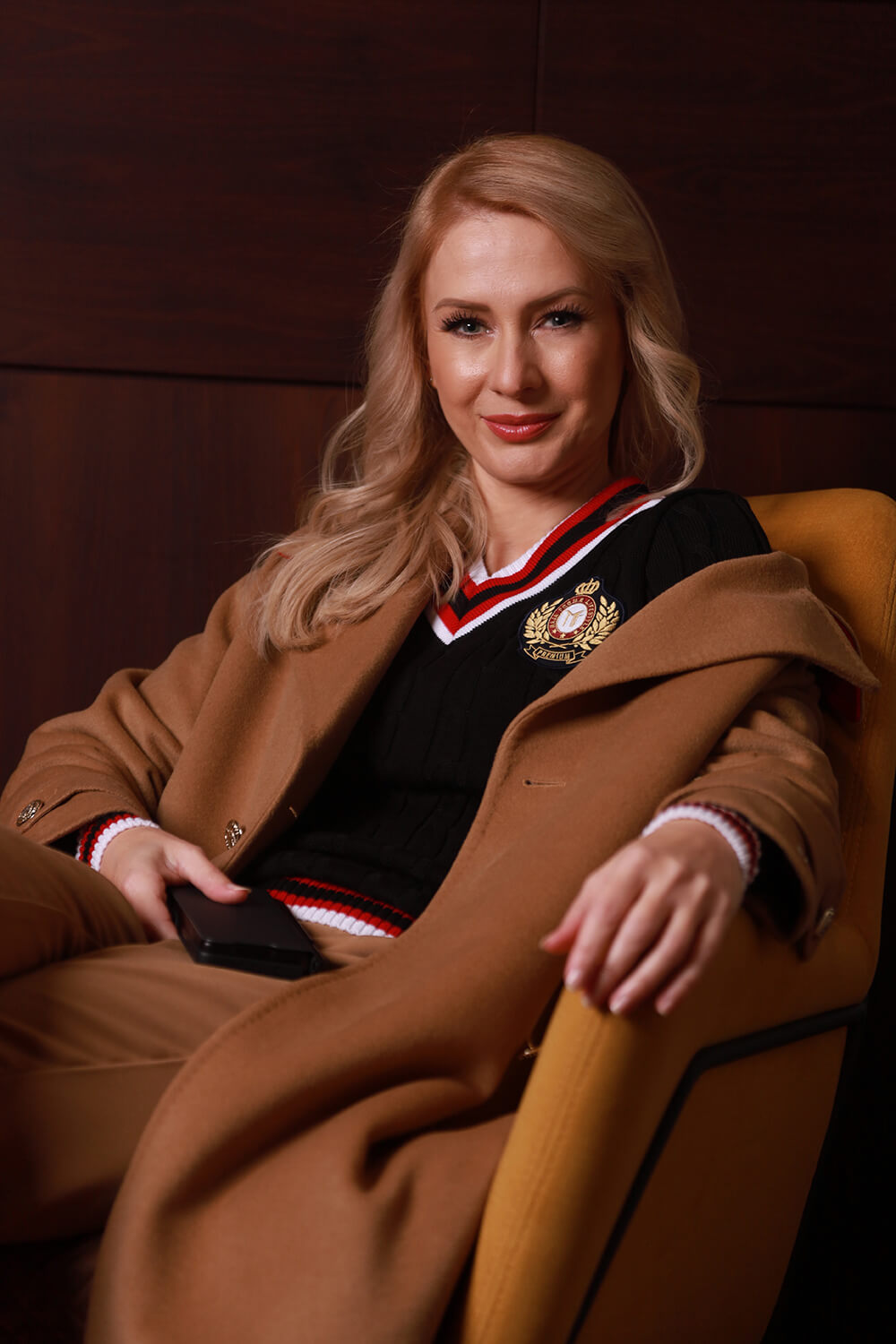 MEET THE DESIGNER

MAJA FERME

For many years she designed high end clothes and accessories under her own brand name and presented her work at many fashion shows and exhibitions. Among others, she was hosted by: National museum of Slovenia, Ethnographic Museum of Slovenia, Regional Museum Maribor, where she presented her fashion and art work.

OUR STORY
HIGH QUALITY

We decided to put quality before quantity. And good design is in details.

COMFORTABLE

With us you don't need to choose style over comfort as you can have both!

BEAUTIFULL DETAILS

Art is all in the details. The truth is in the details. Luxury is in each detail.

EASY TO MAINTAIN

We design for the modern user who simply throws clothes in the washing machine at 30*C.
HOW YOU CAN STYLE PREMIUM FERME?
1 PIECE 4 DIFFERENT STYLES
Cable-Knit Signature Premium V-Neck BLACK
fermepremium
PFW 1VCS 001
Regular price
€149.00 EUR
Unit price
per
View product details
OUR MANUFACTURING PROCESS
SUSTAINABILITY
OUR MISSION

Our mission is to make every decision with the highest regard for the people and our planet. We promise you transparency and reliable information so that you can feel confident in the quality and impact of your purchase.

OUR IMPACT

To further reduce the ecological impact, we removed all the intermediaries between yourself and our producers, to allows us to limit transportation waste. This commitment is consistent with our vision to create a more responsible brand, from the conception of our products all the way to our business model.

THE PRODUCTS OF TODAY MUST BECOME THE RESOURCES OF TOMORROW

We are contemporary, high-quality clothing brand, designed and produced in Slovenia., uses only European based workforce, which is active in its creation process and focuses on transparency, female health, and innovation while designing high quality, flattering, modern, and contemporary clothes.

TIMELESS SUSTAINABLE

We used a thoughtful design that allows timelessness and represents sustainable fashion.

RECYCLED

Our limited edition products are made from 100% organic cotton, which is completely degradable in less than a year.

NO ANIMAL TESTING, NO FUR

We are animal friendly and cruelty free brand.

TRANSPARENCY & CIRCULARITY

High-quality, low-impact, long-lasting products. That is why it is so imprtant to us, for you to have all info regarding our products, from start to finish. We're working together to advance transparency in the fashion and textile industry. We use knowlege for widespread public benefit and discovery, and collaborate with others on critical challenges, ensuring sustainability and ethics are the highest priority.
FAST DELIVERY

You will receive the products in stock within 3-7 working days.

ASSISTANCE

Need assistance when shopping? We will gladly help.

SECURE PURCHASE

Your informations are safe with us. SSL encrypted checkout.

WORLDWIDE SHIPPING

FREE European shipping on orders over 200 Eur.
SUBSCRIBE TO THE VIP MAILING LIST.
Each month we offer Special Limited Edition pieces, first to our loyal VIP club members, which are designed exclusive and priore for them. We care about our loyal VIP customers and try to meet their expectations, we listen to their wishes and co-create with them better Premium FERME.
Back to the top